Hasewelle Surfing - (5 Slot Ticket) for Children and Adults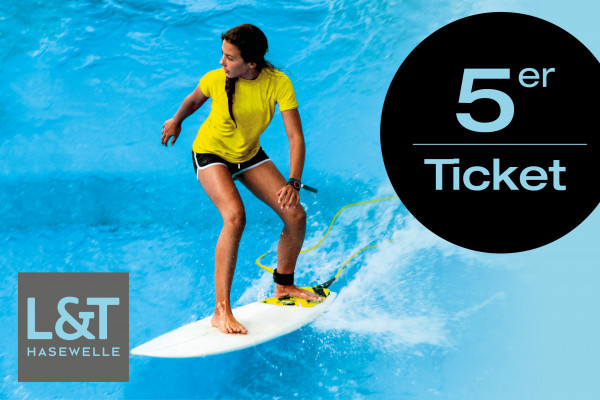 To all those for whom only once just will not do the 5 Slot Ticket offers the possibility to dive further into the sport of surfing. If you have already mastered the wave and you are now determined to improve or you are prepairing for your next surf trip, the 5 Slot Ticket may be just right for you. Once you have purchased the ticket the Hasewelle team will send you a discount code for flexible and straightforward booking of your time slots. Alternatively, you could stroll through our house and do some shopping while your child hits the wave under the supervision of our surf coaches. Once purchased and activated by the Hasewelle Team, simply book your slots at whim.
New experience, new approach, new flow
The joy of surfing for young and old
Unlike the open sea here we determine the wave height and pressure!
Included

Surf boards
Wetsuits
Helmet

Duration
1 Hour
Bring along

Swimwear
Towel
Slides / flip flops

Participants
Group size: 6 to 10 people - Visitors welcome!
Languages
English, German, Spanish
Opening hours
03/05/2018 – 12/31/2019
Mo, Di, Mi, Do, Fr, Sa 09:30 - 19:00

Requirements

Minimum 8 years of age
Written statement of agreement by a legal guardian required from under 18 year olds
Good physical and mental condition
Unsuitable for anyone pregnant or affected by cardiovascular disease
No acute injuries / wounds or issues regarding shoulders, joints, back or intervertebral discs

Important information

The 5 Slot Ticket has to be activated by a member of the L&T Hasewelle staff in order to book scheduled slots. The discount code is sent to you via email. For more information please call 0541- 33 11 32 11 or send an email to hasewelle@l-t.de
The ticket is valid for three years as of the date of purchase and is not transferable.
Venue

L&T Lengermann & Trieschmann GmbH & Co. KG, Große Straße 27-32, 49074 Osnabrück, Deutschland
Offered by
L&T Hasewelle
49074 - Osnabrück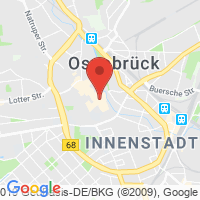 0 Reviews
Unfortunately there are no reviews available. Be the first to review Hasewelle Surfing - (5 Slot Ticket) for Children and Adults.
More offers from this partner